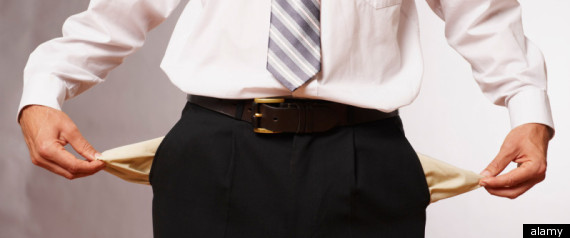 HALIFAX - Ottawa should expand health care programs by increasing taxes, medicare advocates said Thursday ahead of discussions in Halifax between federal, provincial and territorial health ministers on the next health care accord.
Maude Barlow of the Council of Canadians said the federal government should commit to a 10-year health transfer plan with the provinces that would see a six per cent hike in funding annually. That would go beyond Prime Minister Stephen Harper's promise to implement such a funding increase up to 2016.
"We are very concerned that they have no intention of carrying it beyond that," Barlow told a news conference.
She said the Canada Health Act must also be enforced to stop private health care services from eroding the system.
Barlow called for health care coverage to be broadened to include pharmacare, continuing care and dental care. She said a national pharmacare program, as an example, would help contain overall health care costs.
"The public part of health care has remained stable and the part that has not and is causing us these increases is the part that has not been included in the public system," said Barlow.
Elisabeth Ballermann of the Canadian Health Professionals Secretariat, a group of health unions, said health care can be extended by reversing cuts to some personal and corporate taxes.
Many governments have complained that cost pressures have meant health care costs eat up a disproportionate amount of their overall budgets.
Ballermann challenged the argument that current funding models for health are unsustainable, saying federal and provincial tax policies have effectively starved the system.
"The first thing we should be looking at is tax fairness rather than cutting social programs," she said. "If you shrink the whole pie and change not one iota of funding for health care, of course it will be a larger proportion of that whole pie."
The ministers will meet Friday with federal Health Minister Leona Aglukkaq to discuss how to reform and pay for health care after the current health care accord expires in 2014.
Before boarding a flight from Ottawa to Halifax, Health Minister Leona Aglukkaq appeared at a Senate committee to take questions on the coming meeting with her provincial counterparts.
"I'm looking forward to a conversation that will question in terms of, 'Where do we want to innovate? How are we going to be more accountable to Canadians in the programs and the services that we deliver?'" she said.
Aglukkaq said everyone will be encouraged to come up with innovative methods of delivering health care.
"With technology now, there's a lot of things we can do differently," she said.
"We don't always have to go see a doctor for everything. We can go see a midwife, for example ... and the outcome is the same. And I say that because I think jurisdictions are asking all these right questions, and looking at ways they can do better around patient care."
Nova Scotia Premier Darrell Dexter said the funding demands of the medicare advocates would be welcome "in an ideal world," but he reserved further judgment.
Dexter said the provinces are bearing too much of the overall cost of the system, with the federal commitment now around 25 per cent, down from the original medicare commitment of 50 per cent.
"The real question is how the federal government decides it's going to spend the money it has," Dexter said. "It has a far more resilient ability to be able to finance ... than we do."
He said the real debate on health transfers would likely centre on accountability in relation to benchmarking and outcomes for health services.
"That's clearly the place where the federal government is lodging itself," he said.
Barlow said Friday's talks mark the beginning of what will be a very public fight in coming years over the future of health care.
"It's been allowed to deteriorate ... through tax cuts through privatization," Barlow said.
"This is not the commitment that we all signed on to."
Ottawa is providing $27 billion to the provinces this fiscal year for health care.
Origin
Source: Huff