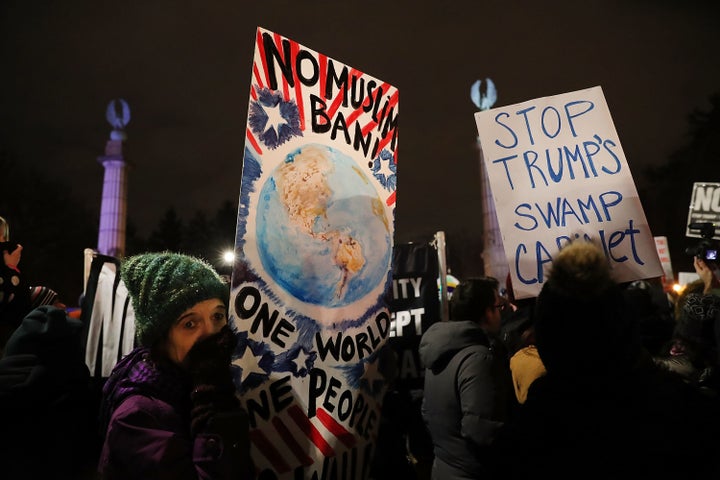 WASHINGTON ― Before President Donald Trump appeared before cameras Tuesday night to bestow his Supreme Court rose on Judge Neil Gorsuch, protesters were already gathering outside the Brooklyn office of Senate Minority Leader Chuck Schumer (D), demanding he take a firm stand against whichever man Trump nominated.
Later that evening, he did just that, announcing that Gorsuch would need 60 votes to get through the Senate, a declaration that Democrats planned to filibuster. The move came not long after he had chided Sen. Jeff Merkley (D-Ore.) for suggesting that he would filibuster Trump's pick no matter who it was. Whether Schumer's decision was specifically driven by the thousands outside his office, who had been organized by the Working Families Party, or the crowds who had gathered at JFK airport, or the millions who had marched across the country the week before is impossible to know for certain.
But there can be no denying that Democratic spines have stiffened noticeably.