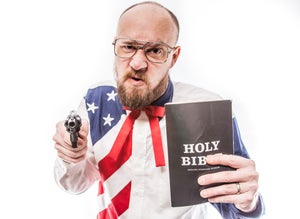 What would Jesus pack?
The Mississippi Senate just passed a bill that would allow churches to train members to carry guns and act as security guards during religious services — and exempt them from legal action if they use their weapons.
"This will allow a church to have a sergeant-at-arms to protect the church body, just like we have (in the Legislature)," Sean Tindell, a Republican state senator, was quoted as saying by the Clarion-Ledger.