Democracy Gone Astray
Democracy, being a human construct, needs to be thought of as directionality rather than an object. As such, to understand it requires not so much a description of existing structures and/or other related phenomena but a declaration of intentionality.
This blog aims at creating labeled lists of published infringements of such intentionality, of points in time where democracy strays from its intended directionality. In addition to outright infringements, this blog also collects important contemporary information and/or discussions that impact our socio-political landscape.
All the posts here were published in the electronic media – main-stream as well as fringe, and maintain links to the original texts.
[
NOTE: Due to changes I haven't caught on time
in the blogging software
, all of the 'Original Article' links were nullified between September 11, 2012 and December 11, 2012. My apologies.
]

Thursday, December 18, 2014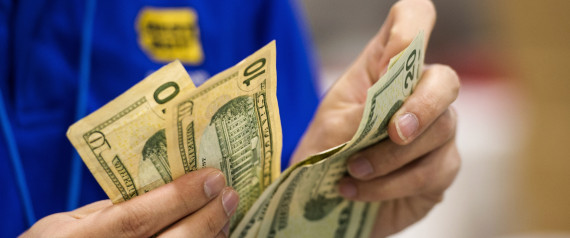 For many American workers, this is the time of year for tying up loose ends and taking it easy. For Simon Ting, this is the time of year for working harder than ever.
Ting, 24, works at a Macy's in San Francisco, and he's paid largely on commission. That means the more he sells, the more money he makes -- and the holiday season is a great time for selling. Ting tries to be at Macy's for as many of the store's extended hours as he can during the holiday rush. He knows sales will be hard to come by after New Year's. In past holiday seasons, when he staffed other retailers' stores, Ting worked so much he slept on the stockroom floor between shifts.