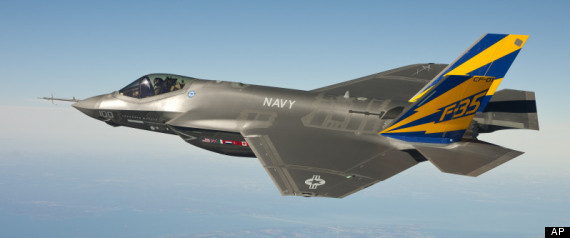 OTTAWA - The first dozen or so F-35s slated to arrive in Canada won't be equipped with software that allows the stealth fighters to communicate with ground forces, a feature designed to prevent incidents of friendly fire.
The initial operating system also won't be equipped with a program that helps the fighters communicate with older aircraft, such as the Air Force's Aurora surveillance planes.
The software isn't expected to be added until an upgrade program is introduced in 2019 — three years after the Royal Canadian Air Force begins taking delivery the advanced multi-role fighter.
The absence of both items in the initial operating system is alluded to in heavily-censored access-to-information documents, obtained by The Canadian Press and referenced in military publications in the United States.
The system that helps distinguish between friend and foe is known as a Blue Force Tracker, a GPS-enabled device, and its absence means the computers of the first F-35s will not be able to link with ground troops until software is updated.