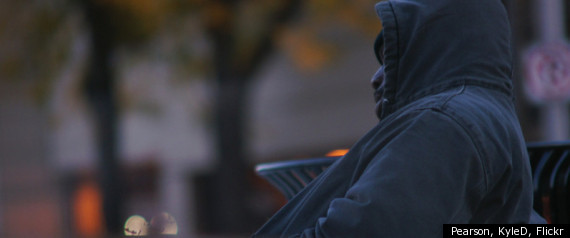 Indianapolis police plans to clear its streets of homeless people for the Super Bowl, angering advocates who want to see money for the million-dollar event help those without a place to live.
According to WRTV
, Indianapolis will step up its efforts to disband the city's unofficial homeless camp and remove panhandlers from the sidewalks. Law enforcement officials say they're not just pushing the homeless out of sight and are trying to find them shelter. But advocates want additional resources for the homeless from the funding the city is allocating for the Super Bowl.
"We've observed that the Super Bowl committees have spent an awful lot of money to do things to make our city attractive," Gilbert Holmes, executive director of the Indiana Civil Liberties Union, told the news outlet. "But how much of those resources are being dedicated to help those people who are homeless?"
The Coalition for Homelessness Intervention and Prevention, however, told
WTHR
that it's concerned about the number of people who will "pose" as homeless once the travelers arrive to the city, up to two to three times as many as usual.