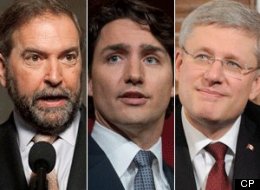 Stephen Harper's Conservatives will reach the midway mark of their governing mandate later this summer. When Canadian politics crests that hill, it starts rolling quicker and quicker towards the next election.
The pieces have already moved into place.
The last slot in the lineup that will contest the 2015 federal election was filled when Justin Trudeau became leader of the Liberal Party in April.