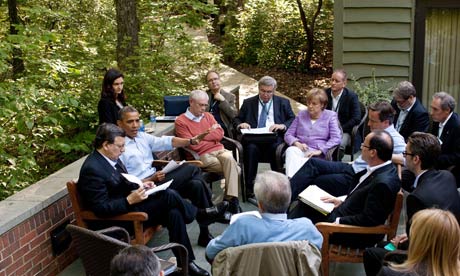 It is summit season again. In just over a week we have had three. The Nato summit was held in President Obama's home town Chicago; the G8 met in a display of conspicuous parsimony at Camp David rather than in the usual grand resort; and yet another EU summit took place in Brussels.
Summits happen so often now that leaders see more of their foreign colleagues than they do of their cabinet colleagues or even their families. Prime ministerial and presidential entourages criss-cross the skies in their planes. Aides scurry in the wake of world leaders, clutching bulging piles of agenda papers.
Of course, summits have existed as long as leaders have. Think of Henry VIII's Field of the Cloth of Gold, the Congress of Vienna or Yalta. Those were once-in-a-lifetime events that took leaders weeks or months to get to. But in the 1970s a new sort of summitry began, fuelled by easy air travel and an increasing role for leaders in foreign policy, at the expense of diplomats.