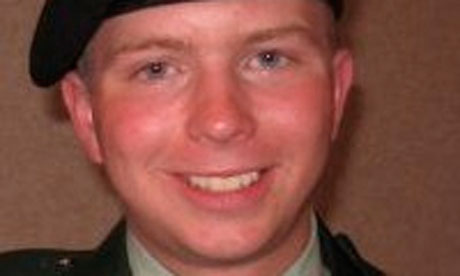 More than 50 members of the European parliament have signed an open letter to the US government raising concerns about the treatment of
Bradley Manning
, the US soldier in military detention for allegedly leaking classified US documents to the whistleblowing site
WikiLeaks
.
The call on the US government comes before a pre-trial hearing – Manning's first appearance in court – which begins on 16 December.
The MEPs said internal investigations into Manning's treatment in custody, which included solitary confinement for up to 23 hours a day, inspections by officers every five minutes from 5am onwards and removal of his clothes, had been marred by "clear conflicts of interest".
They call for US authorities to grant Juan Méndez, the UN special rapporteur on torture, access to Manning.
Mendez has made repeated requests for access to the military base where Manning is held, all of which have been refused by US authorities.