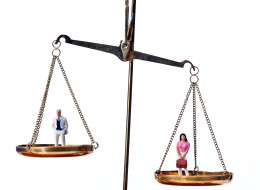 OTTAWA - A new report says it pays to work in the public sector — especially if you're a minority.
The study by the Canadian Centre for Policy Alternatives found that overall, full-time wages in public sector jobs are 2.3 per cent higher than those in the private sector.
But it also found that government workers who are female, Aboriginal, or belong to a visible minority group do much better from a relative wage standpoint than their counterparts at private companies.