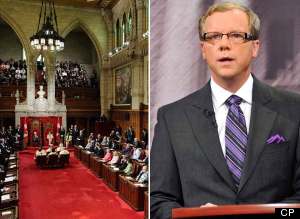 The Saskatchewan Party is now in favour of abolishing the Senate.
This morning the Saskatchewan Party announced the results of the party referendum on the Senate, 86% of the governing party's members having voted to change the party's position on the Senate from reform to abolition.
The party membership had previously defeated a resolution to abolish the Senate at the party's last convention in November, but the subsequent referendum yielded only 16 per cent of the vote, losing with 522 to 3205 votes.