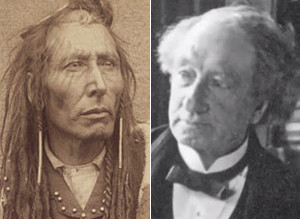 Canadians like to think that the expansion into the West was more civilized here than in the United States -- this song will change that.
In "Four Horses", NDP MP Charlie Angus sings the agonizing story of John A. MacDonald's policy to starve First Nations peoples in order to make way for the Canadian Pacific Railway in the 1880s.
Angus was inspired by the book Clearing The Plains by James Daschuk, which details how food promised in Treaty No. 6 was withheld by Canadian officials in order to force aboriginals to move to appointed reserves.