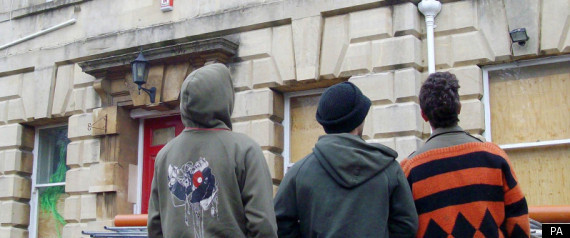 Chris began squatting six years ago after the death of his grandmother. Thrown out of her home and served with an eviction notice he couldn't read because of severe dyslexia, he found an empty flat, then a warehouse, and set up home.
His local council provided no help. Chris was told he did not fit the criteria for homelessness and was turned away. "All they did was give me a booklet which I can't read", he said.
Within a month he was arrested for breaking and entering, and served 12 months in prison. On release, he squatted again because he claims he received no help from the prison service.
In the last four years he's been arrested and sent to prison three times for breaking and entering. Now, he sleeps rough, afraid to squat again in case he gets sent back to prison.