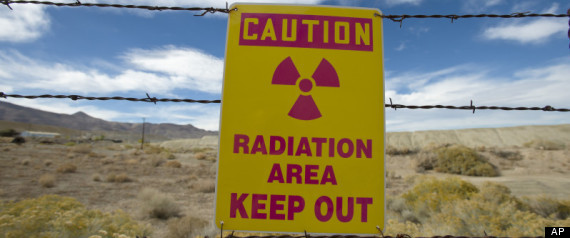 MONTREAL - Weapons-grade uranium is quietly being transported within Canada, and into the United States, in shipments the country's nuclear watchdog wants to keep cloaked in secrecy.
A confidential federal memo obtained through the Access to Information Act says at least one payload of spent, U.S.-origin highly enriched uranium fuel has already been moved stateside under a new Canada-U.S. deal.
The shipments stem from the highly publicized agreement signed last year by Prime Minister Stephen Harper and U.S. President Barack Obama, amid fears that nuclear-bomb-making material could fall into the hands of terrorists.
The Canadian stash gradually being shipped from Chalk River, Ont., contains hundreds of kilograms of highly enriched uranium — large enough to make several Hiroshima-sized nuclear bombs.
But even as the radioactive freight travels toward the U.S. border, the Canadian Nuclear Safety Commission has no plans to hold public hearings or disclose which communities lie along the delivery route.
The shipments themselves are protected by intense security protocol, which means specifics like routes, transportation method, quantities and schedules remain top secret.