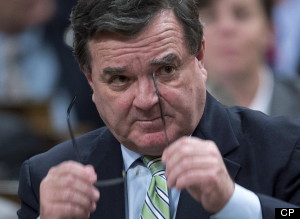 OTTAWA - The surprising revelation last week that Ottawa is almost $7 billion ahead of schedule for eliminating the deficit is attracting the scrutiny of the budget watchdog.
The No. 2 man in the Parliamentary Budget Office says officials have asked the Finance Department for clarification.
"We'll look at it because it will affect our own numbers, and try and figure out what the source of it is," says Mostafa Askari.