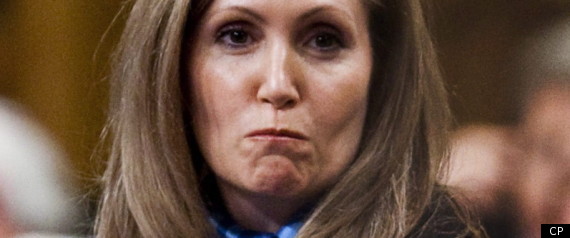 Former MP Helena Guergis is suing Prime Minister Stephen Harper, Conservative MPs Shelly Glover and Lisa Raitt, the Conservative Party of Canada and a number of other individuals for defamation and other claims.
The former member of Harper's cabinet, who had to leave the Conservative caucus in April 2010 following allegations against her and her husband, former MP Rahim Jaffer, launched the court action in Ontario's Superior Court of Justice. The statement of claim was obtained by CBC.
The unproven allegations related to drug use, fraud, extortion and association with prostitutes.
Guergis is not only suing her former boss and colleagues, but also Ray Novak, Harper's principal secretary, Arthur Hamilton and the law firm he works for, Cassels Brock & Blackwell, Guy Giorno, Harper's former chief of staff, Axelle Pellerin, a former aide to Guergis, and Derrick Snowdy. Snowdy is the private investigator from Toronto whose allegations helped spark the controversy around Guergis and her husband.
Snowdy spoke to Hamilton about Guergis and Hamilton then spoke to Novak, Harper and others, according to the statement of claim. Hamilton gave the impression that Guergis had used cocaine and engaged in other unlawful activities and that there was video evidence of it, the document suggests.