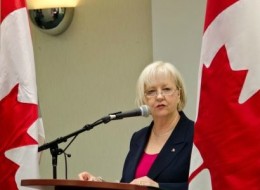 Canadians will have to contact their internet provider and request access to pornography under a forthcoming proposal from a Conservative MP.
Joy Smith, MP for the Manitoba riding of Kildonan-St. Paul, is formulating a private members' bill that would likely mimic a new U.K. law that automatically blocks access to porn for all web users, the National Post reports.
It has the backing of an unusual alliance of feminists and socially conservative religious groups.