Democracy Gone Astray
Democracy, being a human construct, needs to be thought of as directionality rather than an object. As such, to understand it requires not so much a description of existing structures and/or other related phenomena but a declaration of intentionality.
This blog aims at creating labeled lists of published infringements of such intentionality, of points in time where democracy strays from its intended directionality. In addition to outright infringements, this blog also collects important contemporary information and/or discussions that impact our socio-political landscape.
All the posts here were published in the electronic media – main-stream as well as fringe, and maintain links to the original texts.
[
NOTE: Due to changes I haven't caught on time
in the blogging software
, all of the 'Original Article' links were nullified between September 11, 2012 and December 11, 2012. My apologies.
]

Tuesday, May 31, 2016
In a 2011 interview with the Indian newspaper The Siasat Daily, Indian-American businessman and longtime friend and financial supporter of the Clintons, Sant Chatwal, was unusually candid (for a big donor, at least) about his experiences in American politics as a wealthy donor:
"In politics nothing comes free. You have to write cheques in the American political system. I know the system. I had to work very hard. So I did as much as I could," said Chatwal, who was co-chair for Hillary Clinton's presidential exploratory committee in 2008. He continued: "I was interested in building a relationship between India and America… [So I] invested a lot of money in [Michael Dukakis]…But he lost the election because he failed in the debate. Then I thought, let me bet on [Bill] Clinton…I bet on [Clinton]. He became president. Already we were good friends like a family."
Monday, May 30, 2016
The Obama years have been a boom time for America's weapons makers. Since 2009, the United States has approved arms deals worth some $200 billion—more than under any other presidency. The deals include sending Apache helicopters to Qatar, "bunker buster" bombs and cluster munitions to Saudi Arabia, and Hellfire missiles all over the place. Predicting an increase in weapons sales fueled by the war against ISIS, an unnamed American weapons manufacturing executive told Reuters last year: "Everyone in the region is talking about building up supplies for 5 to 10 years. This is going to be a long fight. It's a huge growth area for us."
Arleja Stevens considers herself a hard worker. After she got a job as a customer service manager at a Walmart in Washington, DC right before last year's holiday rush, she says she worked longer than was required in every single shift except one, when a computer glitch forced her and her coworkers to go home.
That didn't change after she found out she was pregnant in January. She didn't tell her manager right away; she was worried about how it would be received, particularly at a company that has become somewhat known for taking action against pregnant employees over the years. "I didn't tell anyone at the store because basically the culture I have seen there, they were not too forgiving of people if they had certain debilitations or injuries," she said.
Hillary Clinton ran afoul of a federal record keeping law meant to help government agencies be more transparent when she used a private email server to conduct official business, according to a new State Department compliance report given to lawmakers Wednesday.
The Office of Inspector General (OIG) found that while the State Department suffers from "systemic weaknesses…that go well beyond the tenure of any one secretary of state," Clinton's office — as well as that of her predecessors — have been recalcitrant in managing cybersecurity risks.
Hulk Hogan's lawsuit against Gawker Media was about more than Hogan's payout from the beginning.
Now, reporting from Forbes alleges that Silicon valley billionaire and pledged Trump delegate Peter Thiel — who has referred to Gawker writers as "terrorists" — has been secretly backing the suit. The New York Times also reports that Thiel is bankrolling the case. The revelation adds a twist to a case already tied up in questions over freedom of speech, and has big implications for how critical press functions in an age of billionaires.
It's been six months since the video of Laquan McDonald's fatal shooting put a national spotlight on police brutality and corruption in Chicago, and Mayor Rahm Emanuel is still grappling with how to restore trust of the city's officers.
After replacing the head of the Independent Police Review Authority (IPRA) to review and overhaul the agency, which has long colluded with Chicago officers instead of holding them accountable, Emanuel wants to scrap the police oversight body altogether.
It's a dangerous inversion: In Israel, according to Ronen Bergman in his analysis for The New York Times, the relationship that Benjamin Netanyahu and other politicians are cultivating with their country's military and intelligence leaders is one in which the wrong side is making the case for caution.
Now you see it, now you don't. Think of it as the Department of Defense's version of the street con game, three-card monte, or maybe simply as the Pentagon shuffle.  In any case, the Pentagon's budget is as close to a work of art as you're likely to find in the U.S. government—if, that is, by work of art you mean scam.
The United States is on track to spend more than $600 billion on the military this year—more, that is, than was spent at the height of President Ronald Reagan's Cold War military buildup, and more than the military budgets of at least the next seven nations in the world combined.  And keep in mind that that's just a partial total.  As an analysis by the Straus Military Reform Project has shown, if we count related activities like homeland security, veterans' affairs, nuclear warhead production at the Department of Energy, military aid to other countries, and interest on the military-related national debt, that figure reaches a cool $1 trillion.
Victor Phillip Dahdaleh, a British-Canadian billionaire honoured recently by York University with his name on a new health institute, is the mysterious middleman in a 20-year "corruption scheme" in which U.S. officials say he "enriched himself" with $400 million (U.S.) in mark-ups and paid tens of millions of dollars in bribes to Bahraini officials, a Toronto Star/CBC investigation has found.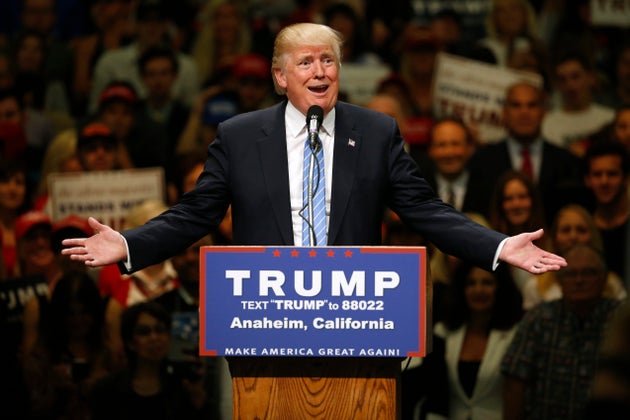 Presumptive Republican presidential nominee Donald Trump has said before that he doesn't get much sleep. And at a campaign event Wednesday in Anaheim, California, less than two weeks before the California presidential primary, Trump bragged again: "I don't sleep much. I don't sleep much."
The above MSNBC clip captures Trump berating Democratic presidential candidate Hillary Clinton for allegedly "sleeping" through a very important call at three in the morning.
Elizabeth Warren isn't ready to endorse Hillary Clinton for the Democratic presidential nomination, but she's had no trouble going after Clinton's presumptive Republican opponent, Donald Trump. Warren and Trump have sparred on Twitter ever since The Donald locked up the Republican nomination, and on Tuesday night she expanded her arguments against him during a speech at the annual gala for the liberal nonprofit Center for Popular Democracy.
In January, Donald Trump claimed a stunt fundraising event he hosted raised $6 million for veterans. He said he personally contributed $1 million of his self-proclaimed $8.7 billion fortune toward that total.
But a Wall Street Journal report published roughly three months after the fundraiser found the promised beneficiaries had apparently received just a "fraction of the promised money." In recent days, reporters started pressing the Trump campaign for more details. When specifics weren't forthcoming, a Washington Post reporter used Twitter to investigate whether any veterans groups had posted about receiving the money Trump purportedly raised. They found nothing.
It is clear that the U.S. 2016 presidential campaign will be unlike any other. It will pit the first woman to be a major party's nominee for the presidency against a man who is, without argument, the least qualified candidate to be president in the country's history — a man who has embraced hate speech, racism, and misogyny as platform planks of his campaign.
The Canadian political tribe will pay two tributes this weekend to the legacy of Stephen Harper. The first will happen in Vancouver, where the reclusive former prime minister will take the stage at the Conservatives' convention and his party will thank him for his decade at the helm.
The other, far more subtle nod in Harper's direction will be taking place in Winnipeg, when Liberals hold their own gathering this weekend.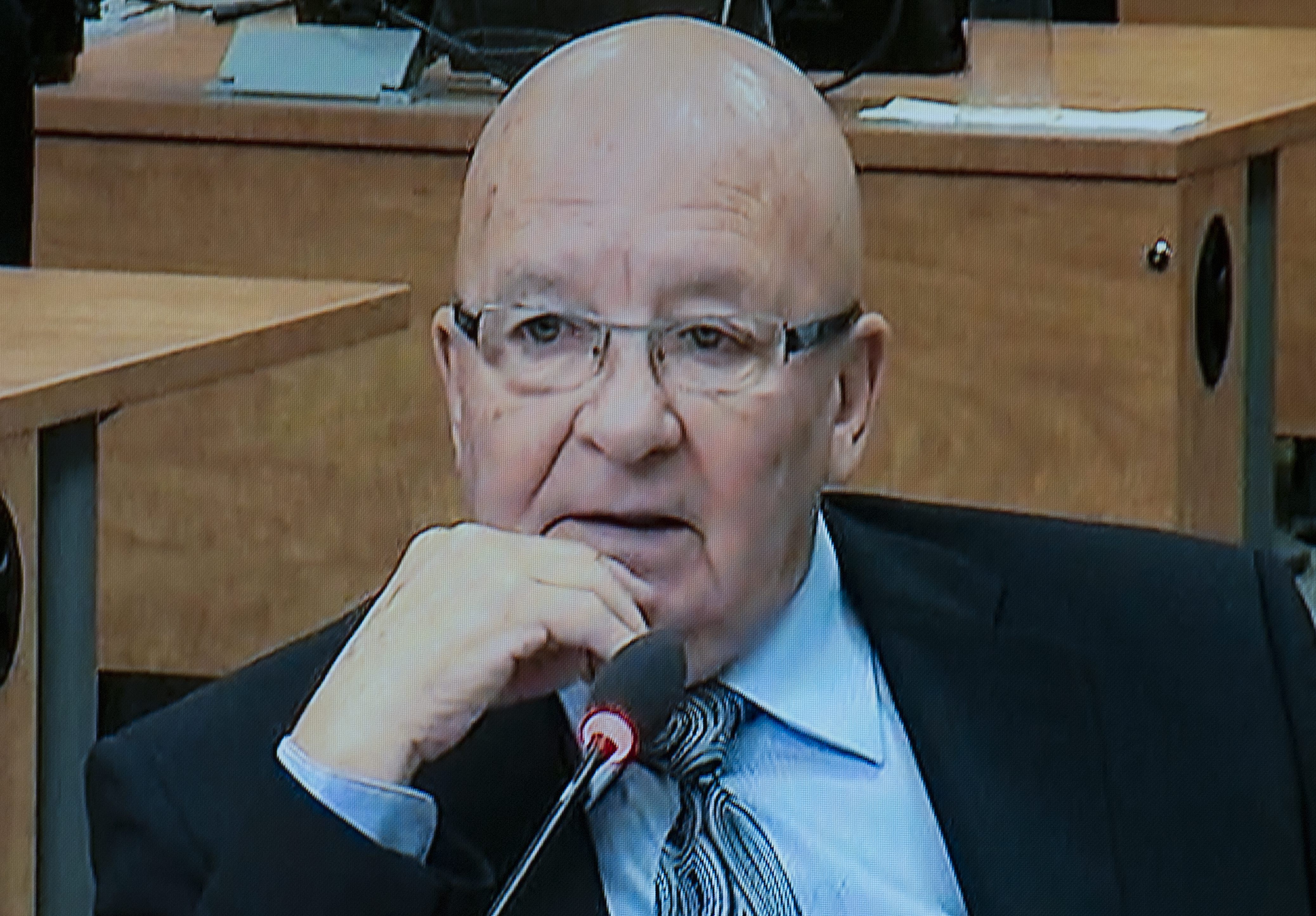 QUEBEC — The head of a taxi lobby in Quebec says ride-hailing company Uber has the attitude of a hardened criminal.
Guy Chevrette made the comment today in Quebec City ahead of the start of legislative hearings into a new bill seeking to regulate the U.S.-based company.
The former Parti Quebecois transport minister told reporters he thinks Uber will try and stall for time in order to impede the passing of the legislation.
Senate Majority Leader Mitch McConnell (R-KT), House Speaker Paul Ryan (R-WI), and Sen. Lindsey Graham (R-SC) are among the prominent establishment Republicans who not so long ago publicly expressed concern about Donald Trump's character, but have recently indicated they're setting those aside in hopes of installing a Republican — any Republican — in the White House.

Republican presidential candidate Donald Trump is reviving some of the ugliest political chapters of the 1990s with escalating personal attacks on Bill Clinton's character, part of a concerted effort to smother Hillary Clinton's campaign message with the weight of decades of controversy.
Trump's latest shot came Monday when he released an incendiary Instagram video that includes the voices of two women who accused the former president of sexual assault, underscoring the presumptive Republican nominee's willingness to go far beyond political norms in his critique of his likely Democratic rival.
Roughly 70 percent of women in the United States hate Donald Trump. The reasons are too innumerable to list here, but we can begin with his flagrantly sexist zinger about Megyn Kelly's alleged menstrual issues. Stir into the mix Trump's tweet about how women should expect to be assaulted in the military because they're choosing to serve with men, then wrap up the list with this: "All of the women on 'The Apprentice' flirted with me — consciously or unconsciously. That's to be expected." Eww.
The neofascist reaction, the force behind Trump, has come about because of the extreme disembeddedness of the economy from social relations. The neoliberal economy has become pure abstraction; as has the market, as has the state, there is no reality to any of these things the way we have classically understood them. Americans, like people everywhere rising up against neoliberal globalization (in Britain, for example, this takes the form of Brexit, or exit from the European Union), want a return of social relations, or embeddedness, to the economy.
What do Israel's Arab neighbors think about the political earthquake that struck PM Binyamin Netanyahu's cabinet on Thursday and Friday?  Netanyahu invited into his government the far right Yisrael Beitenu ultra-nationalist party and offered the minister of defense position to extremist Avigdor Lieberman.  He appears to have attempted to mollify the old defense minister, Moshe Yaalon, by offering him the foreign ministry.  Yaalon angrily declined and announced his resignation from the government.