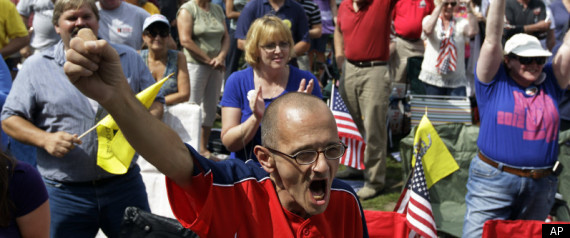 MARKHAM, Ont. - Liberal Leader Dalton McGuinty says Ontario's Progressive Conservatives have been taken over by the far right-wing ideas of the American Tea Party.
McGuinty says PC Leader Tim Hudak's attack on the Liberal promise of a $10,000 tax credit for employers who give immigrants their first job gives voters a peek into the new thinking of the Tory party.
He says Hudak actually sponsored a similar private members' bill to help immigrants, but now claims the Liberal plan amounts to affirmative action that will discriminate against other job seekers.
Speaking at a school in Markham, McGuinty said Hudak and the Progressive Conservatives now practise the politics of anger, envy, resentment and division.
McGuinty doesn't think Ontarians will be comfortable with a hard swing to the political right, but dismissed suggestions we could be in for a nasty election.
Hudak promises a tax credit for employers who sponsor language training for immigrants, but says that helps those who are already employed.
Last week, former Conservative premier Ernie Eves said the PC Party had become "the Tea Party version of Ontario politics." Tory MPP Randy Hillier then posted a link on his Facebook page to a post by blogger Jeff Goodall that referred to Eves "a pinko re-tread."
Origin
Source: Huffington