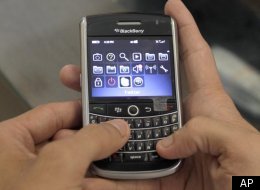 Where did they
come
from?
That was the question many spectators asked themselves this week as large groups of young people seemed to spontaneously melt out of the UK's streets and self-organise into violent mass riots across London and other cities.
Of course it didn't take long for technology - specifically the BlackBerry Messenger service that many of the rioters used to communicate -
to take some of the blame.
Speaking in the House of Commons on Thursday Prime Minister David Cameron said that the government
could propose new measures
to shut down BlackBerry Messenger, and potentially other social networks, in the event of future riots.