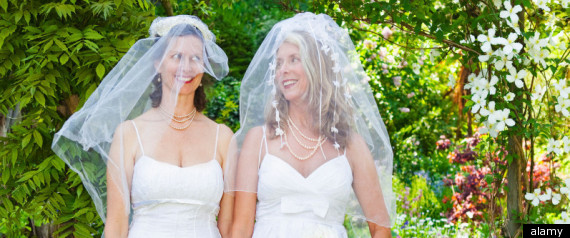 OLYMPIA, Wash. — As lawmakers held their first public hearing on legalizing same-sex marriage, a previously undecided Democratic senator on Monday announced her support for the measure, all but ensuring that Washington will become the seventh state to allow gay and lesbian couples to get married.
The announcement by Sen. Mary Margaret Haugen, D-Camano Island, that she would cast the 25th and deciding vote in favor of the issue came as hundreds of people filled the Capitol to advocate for and against gay marriage.
In a written statement issued at the end of a Senate committee hearing on the bill, Haugen said she took her time making up her mind to "to reconcile my religious beliefs with my beliefs as an American, as a legislator, and as a wife and mother who cannot deny to others the joys and benefits I enjoy."
"This is the right vote and it is the vote I will cast when this measure comes to the floor," she said.
The state House is widely expected to have enough support to pass gay marriage, and Gov. Chris Gregoire publicly endorsed the proposal earlier this month. If a marriage bill is passed during this legislative session, gay and lesbian couples will be able to get married starting in June unless opponents file a referendum to challenge it. Opponents have already said they will.
A referendum can't be filed until after the bill is passed by the Legislature and signed into law by Gregoire. Opponents then must turn in 120,577 signatures by July 6.