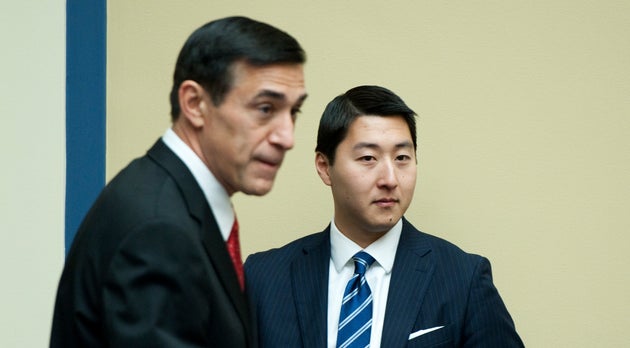 Kurt Bardella, who quit as Breitbart's spokesman on Friday over the news site's handling of an assault on its own reporter at a Donald Trump press conference, said that he could no longer go on.
"It became untenable for me personally to continue in this situation. If you can't give 100 percent, you can't represent your client," Bardella, who also represents country music bands in Nashville, told HuffPost.
He added, "This shit just sucks."
In Bardella's view, the violence on the campaign trail is getting out of hand and needs to be called out. "There is this escalating pattern of behavior that's only happening at Donald Trump events. It's incredibly dangerous. His rhetoric is unmistakable and it is calculated and it is intentional," Bardella said.
BuzzFeed News first reported Bardella's resignation.
Asked why Breitbart seems to be siding with the Trump campaign over its reporter Michelle Fields, Bardella said he wasn't sure. "I think there certainly appears to be conflicting agendas at play here. Your guess is as good as mine," he said.
He added that Trump campaign manager Corey Lewandowski had not, as was previously reported, admitted to the assault. In a text message exchange with Breitbart's Matt Boyle, Lewandowski only said that he didn't know Fields was a Breitbart reporter and that he would look into the situation, according to Bardella.
Fields has filed a police report against Lewandowski. Video has also emerged showing that, despite Breitbart's earlier protestations to the contrary, Lewandowski reached out toward Fields and appeared to grab her -- as even the news site is now acknowledging.
UPDATE: 11:40 p.m. -- Bardella told CNN's Don Lemon on Friday night that he disagrees with Brietbart's coverage of the incident with Fields and "how they have treated Michelle."
"I think they have been looking for a reason to disprove something," Bardella said.
"Are you saying they are lying?" Lemon asked.
"Yes, I am," Bardella answered.
Original Article
Source: huffingtonpost.com/
Author: Ryan Grim