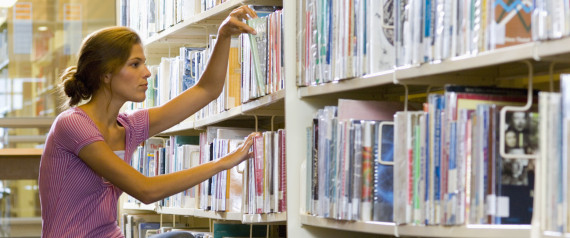 First it became Canada's only province to tax books, and now Newfoundland and Labrador is closing a whole lot of libraries.
The province's library resources board announced on Wednesday it was adopting a new "regional library model," which would shut down 54 branches over two years, leaving 41 open. The list of affected libraries will be released once employees have been notified.
"While it is a difficult decision to close a significant number of libraries, we do feel the implementation of the regional model, along with a strategic reinvestment back into libraries will allow residents to continue to have access to our many library resources," said board chair Calvin Taylor in a press release.
The investments would include, among other things, "enhancements" to e-book and books-by-mail services, as well as keeping branches open at least 30 hours a week. The regional model, according to the board, would keep more than 85 per cent of residents within 30 minutes of a library.
'Tough on everybody'
"These changes are not easy, but we feel that in the long term they will provide an improved library system," the board said.
The decision came as the organization was looking into how to respond to the province's budget, which included a $1-million drop in funding to the board.
Taylor told CBC News the move is going to have a "major impact" on the 64 people about to lose their jobs
The province's budget, which despite its tax increases and cuts still forecasts a $1.8 billion deficit, has been blasted by critics as a "Tax on Pretty Much Everything Budget." Income taxes, as well as gas and cigarette taxes, are going up.
Original Article
Source: huffingtonpost.ca/
Author: Mohamed Omar