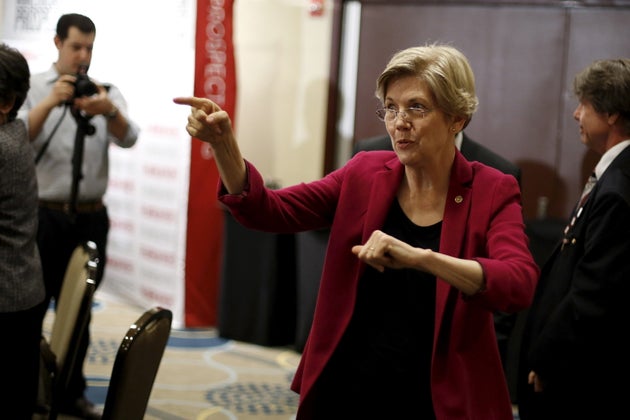 Sen. Elizabeth Warren (D-Mass.) is calling on Democrats, Republicans and Independents alike to unite against Donald Trump, who on Tuesday became the GOP's presumptive presidential nominee after winning the Indiana primary.
"Trump has built his campaign on racism, sexism and xenophobia," she wrote on Facebook. "There's more enthusiasm for him among leaders of the KKK than leaders of the political party he now controls."
She also blasted Trump for praising Russian President Vladimir Putin, attacking decorated veteran Sen. John McCain (R-Ariz.) and issuing "contradictory and nonsensical national security ideas."
She concluded:
What happens next will test the character for all of us — Republican, Democrat and Independent. It will determine whether we move forward as one nation or splinter at the hands of one man's narcissism and divisiveness. I know which side I'm on, and I'm going to fight my heart out to make sure Donald Trump's toxic stew of hatred and insecurity never reaches the White House.
Read the full Facebook post
here
.
Warren is hardly alone. Members of the Republican Party took to social media on Tuesday night to blast Trump. Some even quit the GOP altogether.
Original Article
Source: huffingtonpost.com/
Author: Ed Mazza