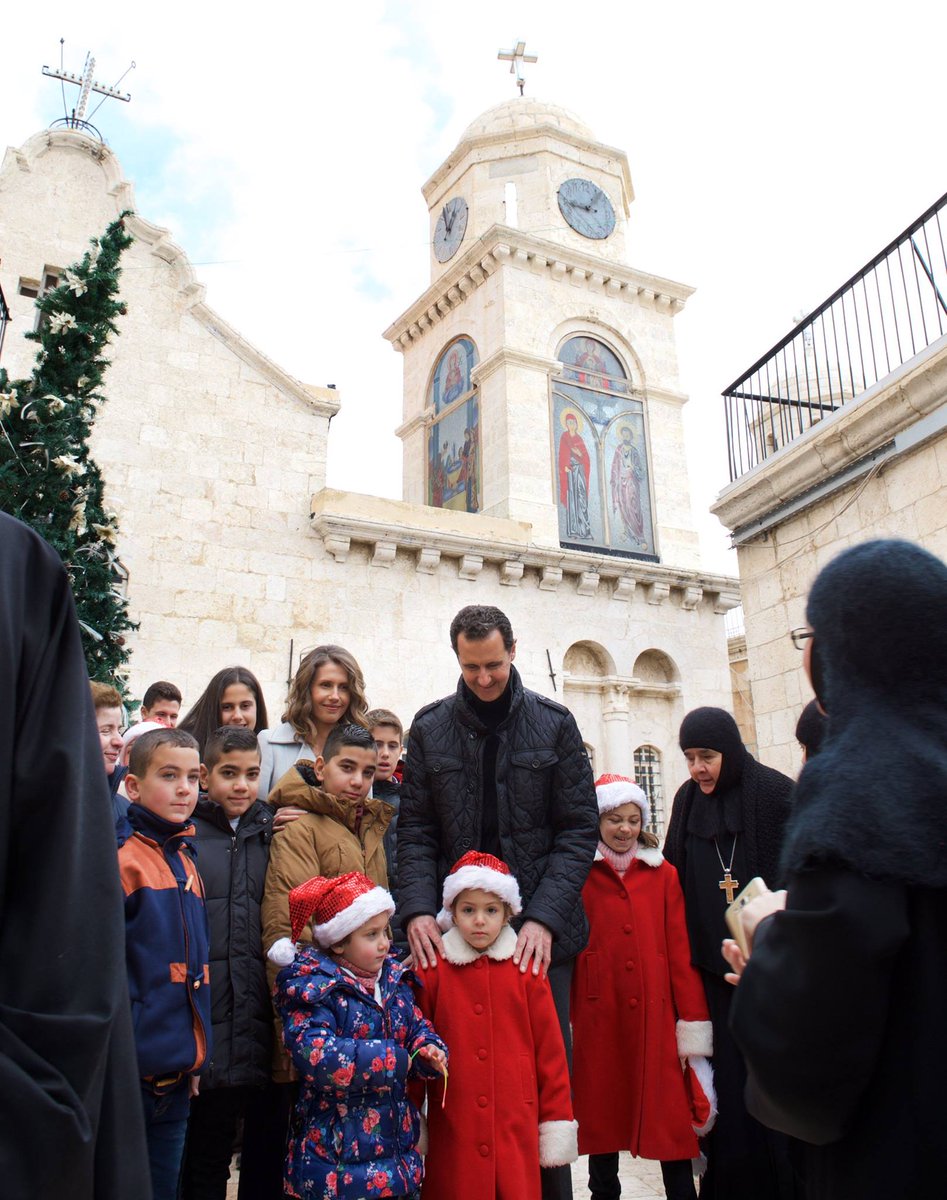 Syrian President Bashar Assad is bringing a sixth consecutive year of horrifying conflict and carnage to a purportedly festive close at an orphanage just north of Damascus.
Photos and video that the regime released on its official social media platforms Christmas morning show the leader and wife Asma Assad kneeling to hug and kiss smiling children dressed in Santa costumes.
The nation's civil war has claimed nearly 500,000 lives and forced more than 11.2 million people to flee their homes since it erupted in 2011. Syria and its Russian allies have repeatedly bombed civilian structures, including hospitals and schools. Assad and his regime have also committed war crimes against his own people, including the use of chemical weapons, the United Nations and rights groups say.
Syria's president and his family celebrated their carefully documented holiday in Saydnaya, where tens of thousands of Syrians have been systematically detained and subjected to crimes against humanity in the regime's brutal torture prison.
The Syrian regime strives to project an image of normality and power in its propaganda, according to analyst and reporter Annia Ciezadlo.
"The Assad government is showing its supporters ― even the reluctant ones ― that it's in control," she wrote for Syria Deeply in October. "More than that, it's demonstrating that it's the only force within Syria that can guarantee a normal life."
He's also celebrating the recent "liberation" of Aleppo, where citizens who were formerly trapped in the embattled city have gone from "siege to slaughter" after Assad's government seized control from rebel forces following a gruesome, years-long battle.
Meanwhile, many of the millions of Syrians displaced by years of violence are cold, hungry and living in squalor this holiday season.
Original Article
Source: huffingtonpost.com/
Author: Jesselyn Cook