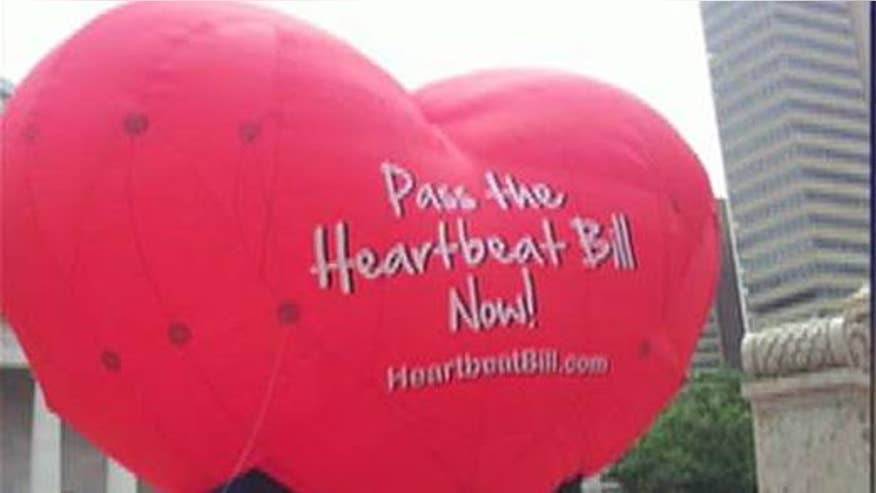 WASHINGTON ― The Ohio Republican behind the most extreme abortion restriction in the country, which was passed by the State House and Senate Tuesday night, was accused of domestic violence by his wife in 2011.
State Sen. Kris Jordan (R), the lawmaker who introduced Ohio's 'heartbeat' abortion ban, had to answer to deputies after his wife called 911 to report that her husband was "pushing her around and throwing things," according to The Columbus Dispatch. Deputies drove to the senator's home, where he told them the domestic dispute was "90 percent emotion."
"She got a little upset," Jordan said in a conversation recorded by a dashboard camera on the police cruiser. "Girls do that."
Jordan told deputies that he works at the statehouse, "until she gets me thrown out of office over (expletive) not cleaning the upstairs ... and then me pushing some towels over and some other stuff over."
"I threw some things on the ground, but I didn't hit her or anything," he added. "So she's all worked up about who knows."
Jordan's wife, Melissa, declined to press charges. She told deputies that her husband had been acting violent for about two years, usually after a night of drinking. She said he kept 10 to 15 unloaded guns in the house.
Jordan did not immediately return a call for comment.
The senator is now behind one of the most restrictive abortion bills in the country ― a ban on abortions after the fetal heartbeat can be detected, as early as six weeks into a pregnancy. He attached the measure as an amendment to an unrelated child abuse bill.
"This is just flat out the right thing to do," he told colleagues. "It affords the most important liberty of all – the opportunity to live."
The bill has no exceptions for rape and incest. Reproductive rights advocates noted that it bans abortions before most women even realize they're pregnant, effectively banning the procedure in the state of Ohio.
"Politicians have no right to dictate Ohio women's personal medical decisions," said Dawn Laguens, a spokesperson for Planned Parenthood Action Fund. "Make no mistake –– these bills punish women."
Original Article
Source: huffingtonpost.com/
Author: Laura Bassett