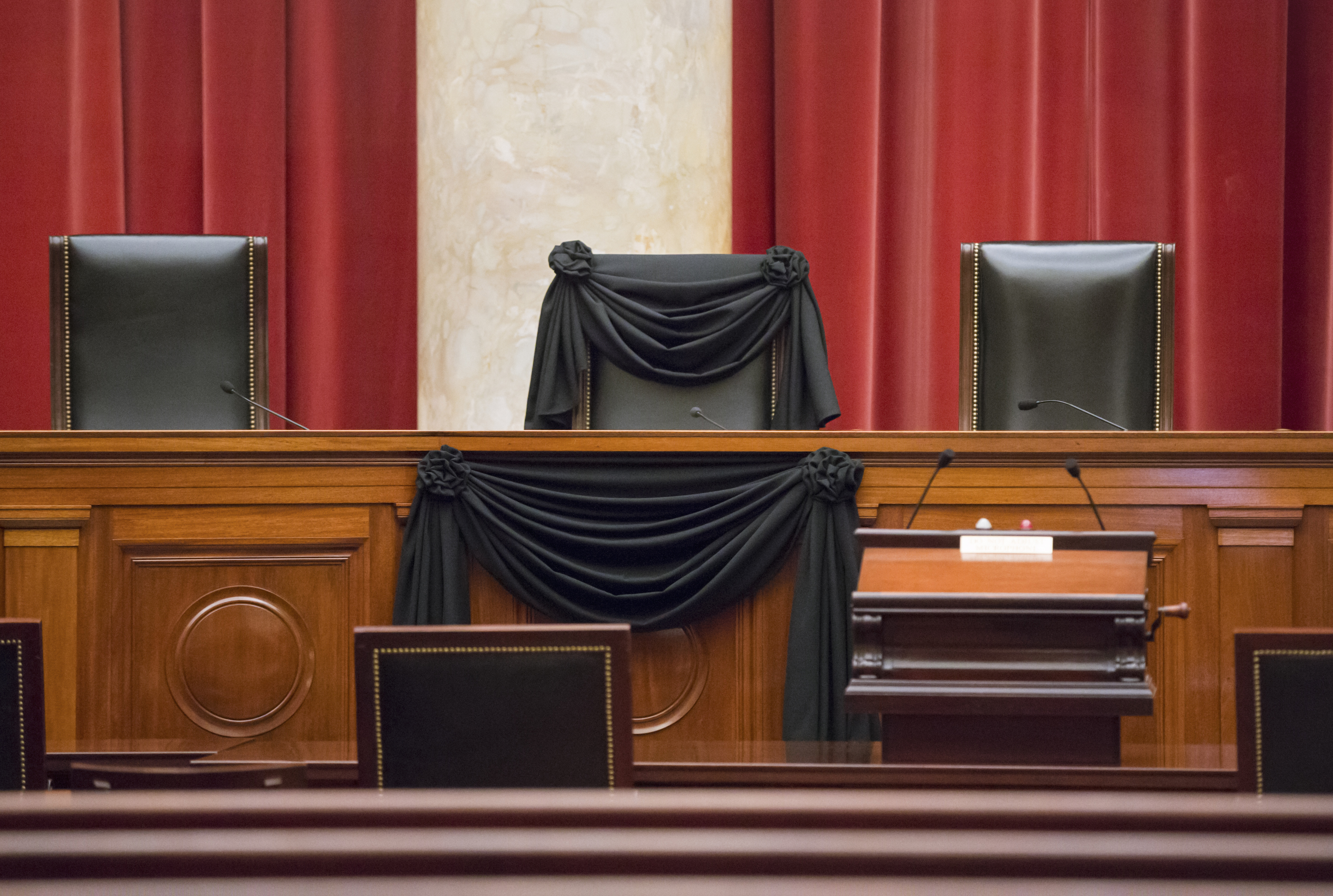 Even though very few voters have ever heard of him, Neil Gor­such is one of the big reas­ons why Don­ald Trump won the White House and per­haps the biggest reas­on why so many Re­pub­lic­ans are muted when he now takes ac­tions they don't fa­vor. Gor­such—or the prom­ise of someone like Gor­such—rep­res­ents so much more than one nom­in­ee. To many con­ser­vat­ives, he rep­res­ents a gen­er­a­tion of rul­ings fa­vor­able to their be­liefs.
The nom­in­a­tion un­veiled Tues­day night in a prime-time an­nounce­ment from the East Room is the reas­on so many Re­pub­lic­ans who be­lieve in free trade sup­por­ted an openly pro­tec­tion­ist can­did­ate, why so many evan­gel­ic­als who ad­voc­ate Bib­lic­al mor­al­ity backed a thrice-mar­ried can­did­ate who spoke openly of wo­man­iz­ing, and why so many Re­pub­lic­ans who nor­mally de­mand total fealty to con­ser­vat­ive or­tho­doxy tol­er­ated so many sharp breaks with their be­liefs.
If the 1992 cam­paign was "about the eco­nomy, stu­pid," then the 2016 con­test, for mil­lions of con­ser­vat­ives, was all about the Su­preme Court. It is why, in hind­sight, it is clear that Wed­nes­day, May 18, and Fri­day, Sept. 23, were two of the most im­port­ant days in the 2016 pres­id­en­tial cam­paign. On May 18, Trump re­leased the names of 11 pos­sible nom­in­ees for the high court; on Sept. 23, he ad­ded 10 more names to the list. He prom­ised that any per­son he put for­ward to fill his first Su­preme Court va­cancy would come from that list.
It was what con­ser­vat­ives wanted to hear and it elim­in­ated, in their minds, their biggest qualm about vot­ing for a first-time can­did­ate who had been a Demo­crat and openly boas­ted of be­ing in fa­vor of abor­tion rights.
"The list of judges was really a stroke of polit­ic­al geni­us," said Car­rie Severino, policy dir­ect­or of the Ju­di­cial Crisis Net­work and a former clerk for Justice Clar­ence Thomas. "There were so many people frightened by the pro­spect of Hil­lary Clin­ton nom­in­at­ing the next justice. But they didn't know what to ex­pect from Don­ald Trump."
At the time, the list was just one more un­ortho­dox cam­paign gam­bit from a most un­ortho­dox can­did­ate. He first prom­ised it dur­ing a rough meet­ing with Re­pub­lic­ans on Cap­it­ol Hill, win­ning some con­verts when he so­li­cited names from the law­makers. Then he re­ceived names from the staunchly con­ser­vat­ive Her­it­age Found­a­tion and the Fed­er­al­ist So­ci­ety.
"That," Severino told Na­tion­al Journ­al on Tues­day, "was a turn­ing point in the cam­paign."
Thomas Rath, a vet­er­an New Hamp­shire Re­pub­lic­an who sup­por­ted Ohio Gov. John Kasich in the primary there, said the Su­preme Court ended up provid­ing "jus­ti­fic­a­tion for many Re­pub­lic­ans vot­ing for Trump al­though they dis­agreed on a lot of oth­er points."
Trump un­der­stood more in­stinct­ively than Hil­lary Clin­ton did that the Su­preme Court would mat­ter more in 2016 than in any pre­vi­ous cam­paign. No elec­tion in the 20th cen­tury and no elec­tion in the cur­rent cen­tury be­fore 2016 played out with a va­cancy on the Court and the ideo­lo­gic­al bal­ance at stake. While Clin­ton in­fre­quently men­tioned the Court, Trump turned to it re­peatedly in his stump speech. Over and over again, he warned that Clin­ton "could make, three, four, five ap­point­ments."
When he ran in­to trouble, it was al­most al­ways the Court that he turned to. He did that in a par­tic­u­larly can­did way when his num­bers were crater­ing in late Ju­ly. "If you really like Don­ald Trump, that's great. But if you don't, you have to vote for me any­way," he told a rally in Iowa. "You know why? Su­preme Court judges, Su­preme Court judges. Have no choice … sorry, sorry, sorry."
It turns out, he was right. Many con­ser­vat­ives, in­deed, felt they had no choice. They looked at the va­cancy cre­ated by the death of con­ser­vat­ive icon Justice Ant­on­in Scalia in Feb­ru­ary. And they looked at the ac­tu­ar­ial tables and saw that three of the cur­rent justices will be in their 80s by the middle of the next pres­id­en­tial term in of­fice. "The pro­spect of Hil­lary Clin­ton pack­ing the Court with a fifth sol­id lib­er­al vote was truly hor­ri­fy­ing for many, many people," said Severino.
That 2016 was an un­usu­al elec­tion in this re­gard was sup­por­ted by the exit polls. In 2008, NBC News found that only 7 per­cent of voters called the Su­preme Court the most im­port­ant factor for them. In 2016, that grew threefold to 22 per­cent. It mo­tiv­ated Trump voters more than Clin­ton voters, with 27 per­cent of Trump voters say­ing it was the most im­port­ant factor for them, com­pared to only 19 per­cent for Clin­ton. An­oth­er 48 per­cent of Trump voters said it was an im­port­ant factor, mean­ing that 75 per­cent of Trump voters thought the Court was either "an im­port­ant" or the "most im­port­ant" factor in their vote.
Dur­ing the cam­paign, the Pew Re­search Cen­ter found that the Court was a par­tic­u­larly mo­tiv­at­ing force for Trump's strongest group of voters—the old­est. While only 45 per­cent of voters aged 18-29 saw ap­point­ments as "very im­port­ant," 74 per­cent of voters 50 and older saw the Court that way.
Original Article
Source: nationaljournal.com/
Author: George E. Condon Jr.