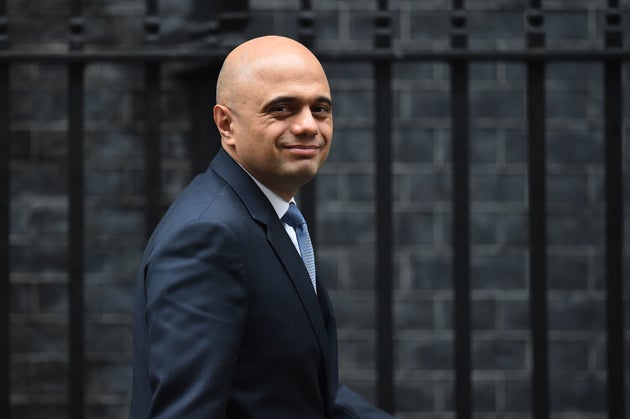 Sajid Javid is set to miss one of his key housing targets by 12 years, according to figures released today by his own department.
In 2015 the Government vowed to sell enough public land to build 160,000 homes by 2020 – a pledge repeated by the Communities Secretary last month.
Yet a report from Javid's department today shows that since that announcement, land for just 13,817 homes has been sold off – less than 9% of the promised amount
Under the current rate, it would take the Government until 2032 to reach its 160,000 target.
The report also revealed that land for more than 55,000 homes is "very unlikely" to be sold off by the 2020 deadline.
Labour's Shadow Housing Secretary John Healey claimed today's revelation showed the Conservative's have yet again "promised big, but delivered little".
He said: "On the building of homes on public land, the government really has no-one else to blame.
"This shows that Ministers are set to miss even the feeble ambitions they set themselves in their recent housing white paper.
"After seven years of failure on housing with affordable housebuilding at a 24 year low, home-ownership down and homelessness more than doubled, the country deserves much better than this from Conservative Ministers."
Then-Chancellor George Osborne vowed to sell off £4.5billion of government land and property in his 2015 Autumn Statement to create "space for more than 160,000 new homes."
The Ministry of Defence was set to bear the brunt of the sell off plans, with the department agreeing to part ways with land that could host 55,000 new homes.
Figures released by the Government today show that so far land with the capacity for 1,534 homes has been sold by the MOD.
The Ministry of Justice, which pledged to free up land for 5,000 homes, did not sell any land for housing last year at all.
Today's report claims land with the capacity for 131,675 homes has been identified but not yet sold.
Yet together with the 13,817 already sold off, that still leaves the Government 14,508 houses short of its target.
When it comes to delivering the sell off by 2020, analysis by the Government shows that land for 55,410 houses - 42% of the total amount - is categorised as "high risk... one or more issues prevent exchange of contracts before 31 March 2020 which is/are very unlikely to be resolved."
The Government's white paper on housing, released earlier this month, was criticised for not going far enough to tackle the crisis facing those wishing to get on the property ladder.
In the document, the Tories dropped a flagship pledge to build 200,000 discount homes for first-time buyers by 2020.
Instead, they will aim to create 200,000 new homeowners through a broader range of measures, including loan guarantee schemes and opportunities to share ownership.
The Department for Communities and Local Government has been approached for a comment.
Original Article
Source: huffingtonpost.co.uk/
Author: Owen Bennett