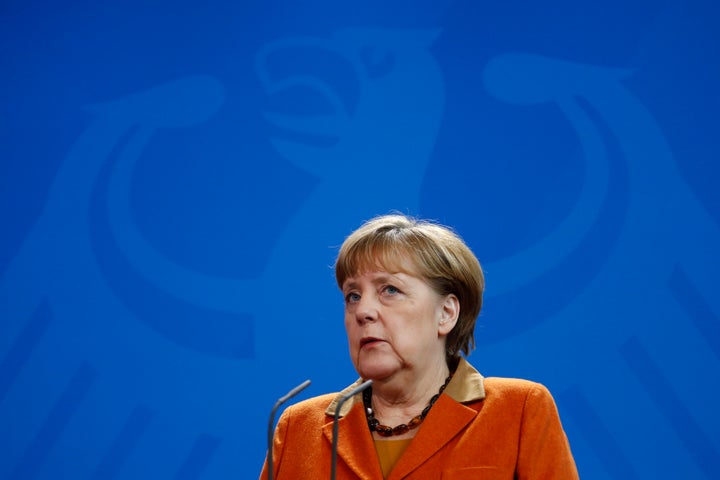 BERLIN ― After the U.S. presidential elections, German Chancellor Angela Merkel was celebrated as the "leader of the free world," and Germany fast became the last bastion of liberal democracy. But German society is not immune to illiberal forces. On the contrary, the fact that Berlin played a central role in rebuking Russian aggression in Ukraine makes it a target for propaganda and disinformation campaigns, especially from those who reject sanctions and strive to protect Russia's "sphere of influence" in Eastern Europe. The chancellor has already expressed concern that Russia might interfere in this year's election campaign. And the head of Germany's intelligence agency, Bruno Kahl, warned, "This kind of pressure ... on public discourse and democracy ... is unacceptable."
With pressure mounting, the building blocks of our open society must now actively fight to safeguard it. Government institutions have to take every possible step to protect our hardware and shield constitutional bodies from cyberattacks. But the task of maintaining our software is up to society.
Lawmakers and stakeholders need to publicly speak out about our democracy and the myriad ways it can be influenced. They should open up access to free pools of information as a way to discredit fake news campaigns and supplement the efforts of virus scanners that track and report false information – like the European External Action Service, which reports on Russian disinformation twice a week. The German government should also consider how to curb websites that regularly violate constitutional laws. But in a society that nourishes and protects freedom of opinion, this will be difficult.
It would be especially helpful to employ independent, non-governmental organizations to monitor the quality and credibility of media coverage, even producing a blacklist with particularly egregious transgressions. Companies that choose to advertise on platforms that consistently disseminate disinformation or propaganda should face consequences. And lawmakers themselves should refuse interviews with questionable sites so as not to legitimize them.
The challenge will be great for television, radio and other news outlets. Populists have revived the Nazi-era smear "Lügenpresse," or lying press, to blast what they see as biased mainstream media. But it is precisely these established outlets that play such a central role in educating society on how to parse disinformation and fake news.
German media are fortunately far less polarized than in the U.S.; a 2014 poll from the Pew Research Center revealed that 47 percent of conservative American voters turn to Fox News as their chief source of information. Germany's public broadcasters and national dailies still reach a broad spectrum. But established media have come up short on two fronts.
First, several outlets readily republish large leaks without taking a critical look at who or what is behind them and without differentiating between what is authentic and what is fabricated. During the Cold War, the Stasi, Communist East Germany's ministry for state security, and the KGB often tried to leak compromised material to Western media, but they wouldn't make such information public. Now, close ties between intelligence services and platforms like WikiLeaks have renewed a debate over the ethics of leaks, and journalists can't afford to ignore the discussion.
Second, there is a growing trend toward feigned objectivity in various talk shows and even mainstream news. Russian propaganda is reproduced without context or challenge. Germany's popular political talk shows feature guests who are presented as independent experts but clearly hawk the Kremlin's line. If their statements are not challenged or even disproved, the viewer is left with a sliver of doubt and the impression that the truth is somewhere in the middle.
That is not to say that we should not challenge the West's policy on Russia. We can and must examine whether the European Union's sanctions, for example, are actually counterproductive. And an open society must tolerate the wrath of its critics (as long as they remain within the bounds of the law). We need to engage the populists in our discourse, not shut them out. But we also cannot tolerate half-truths or false information, nor can we accept foreign propaganda. In the end, there is nothing more critical than our liberal democracy itself. And it cannot survive without a fact-based, open debate.
Original Article
Source: huffingtonpost.com/
Author: Tobias Bunde, Contributor